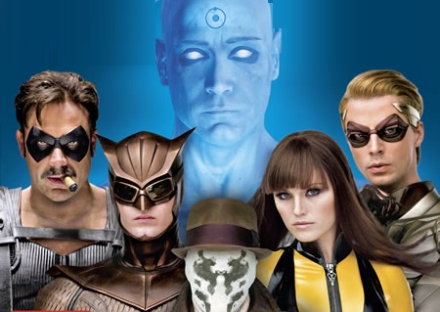 Who are heroes accountable to, is a question we frequently explore on this show. In this episode, we dive into the movie and comic book* versions of The Watchmen and its interesting take on the question of accountability. What happens when so called heroes shrug and watch as their friends do terrible things? Would the threat of alien invasion bring peace to our planet? And is anyone in this story remotely heroic?
*Jacob had not seen the TV show, so we stuck to the movie. We will be exploring ethical questions from the TV show in a future episode.
You can download the episode with a right click and clicking "save link as" or subscribe by searching for Superhero Ethics on Itunes or on Stitcher
Want to continue the discussion with us? Agree or disagree with what we talked about, or want to add your own thoughts? We've got options for you!
You can post questions, or respond to our episode threads in our Superhero Ethics Facebook Group, or talk to us on the podcast's Twitter account, or email us at superheroethics@gmail.com. Each of your co-hosts also has their own twitter,
Support this podcast through our Patreon page! Patreon is a great way to support creators like us through donations, and get great rewards for your help. You can even pick a topic for an upcoming episode! https://www.patreon.com/superheroethics
Want to show your love for Superhero Ethics with a t-shirt, hoodie, cell phone case, mouse pad, or other swag? We now have a store where you can buy any of those things and more! https://www.teepublic.com/user/superheroethics
This podcast is proud to be a member of the Stranded Panda Podcast Network. Check it out to find a number of other great geek properties, including others co-hosted by Matthew, and one specifically on the TV show, The Watchmen!
With Matthew
And some of the other great Stranded Panda podcasts include:
Lastly, you probably heard some great music at the start and the end of our podcast. That music comes from the deeply talented Jack Hesse.. You can follow him on Twitter at Jack_608, https://twitter.com/jack_608